Sport at St John's and St Clement's
Our vision for sport is to inspire a generation to choose physical education and sport for life.
We have been awarded the Bronze Level Sainsburys School Games Mark for our commitment to school sport. We are currently the only school in Southwark to have been awarded this honour.
We are very proud to announce that St John's and St Clement's was awarded "Best School" at the London PE and School Sports Network awards in July 2014. Wes Cain , our PE coach was awarded "Coach of the Year".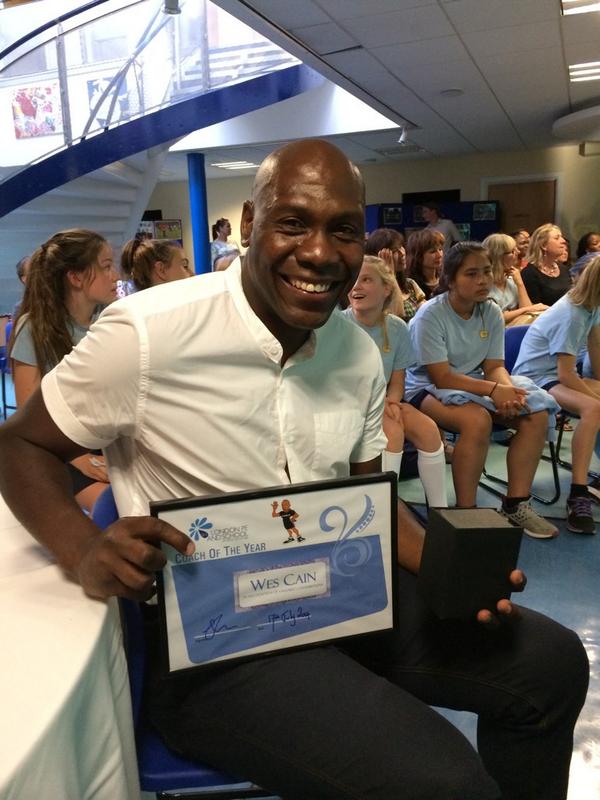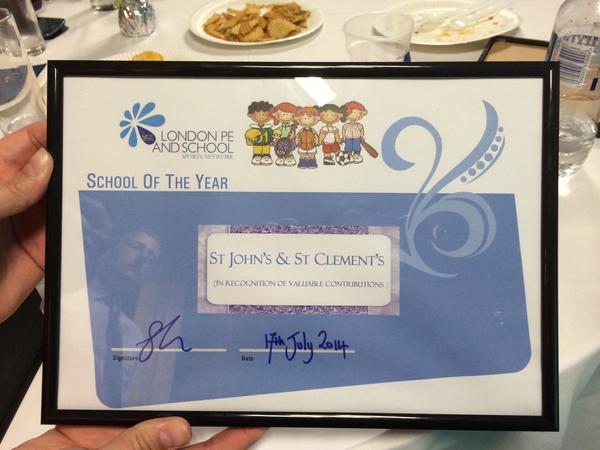 Sport and healthy living are firmly embedded in our curriculum and our school life. We aim to give each child a minimum of two hours of quality PE teaching per week. In addition, we offer a range of extra
curricular opportunities to develop sports skills including a Tai kwondo club (for years 4-6), a basketball club and football clubs (for years 1 – 6) led by qualified sports coaches. We take part in a football league on Saturdays and Southwark years 5/6 football, rugby and netball leagues. Our children take part in competitions against other Southwark schools in athletics, netball, rugby, cross country, multiskills and many more. Our breakfast club also enables children to take part in physical exercise before school. Last year we held a very popular and successful sports week where all our children were given the opportuntity to take part in new sports including bocchia, new age curling, fencing, handball not to mention before school family fun exercises.
At playtime and lunchtime, our play leaders and lunchtime supervisors are focused on further enriching our children's experience of PE by offering a variety of sporting activities every day. "This is good! I want more!"
We are committed to enhancing the physical education and sporting experience of all our children. We aim to provide experience of out of school sports competitions to as many of our children as possible. "I enjoy being competitive and having a bit of rivalry (in a good way)!" We take part in competitions with other schools in football, netball, cross country and athletics.
We believe strongly in eating healthily. "School dinners are healthy because they make you have vegetables and the food is healthy."
"Even if there are chips, there is always something healthy with it!" We work closely with our meal providers (ISS) to ensure good quality, balanced, tasty and healthy hot meals which are cooked on site by our resident cook. We ensure that "healthy living" is embedded in our curriculum enabling all children to learn to make healthy choices regarding diet and fitness.
What is the Sports Premium?
The Government is providing funding of £150 million per annum for academic years 2014 - 2020 to improve provision of physical education (PE) and sport in primary schools. The sport funding can only be spent on sport and PE provision in schools. OFSTED will play a significant role in ensuring that schools target this funding in areas which will lead to clear outcomes in raising standards and opportunities in PE and school sport for all children throughout the Primary Phase. All schools will receive a lump sum of £8,000 plus a premium of £5 per pupil for the next two academic years.
Please click here to navigate to our Sports Premium Page